ash Cool, Save Energy
Save a huge amount of energy* by washing large loads at low temperatures using Eco Bubble™ technology. Bubbles activate detergent, so it quickly penetrates fabric and removes dirt easily – even in cool water (15 °C).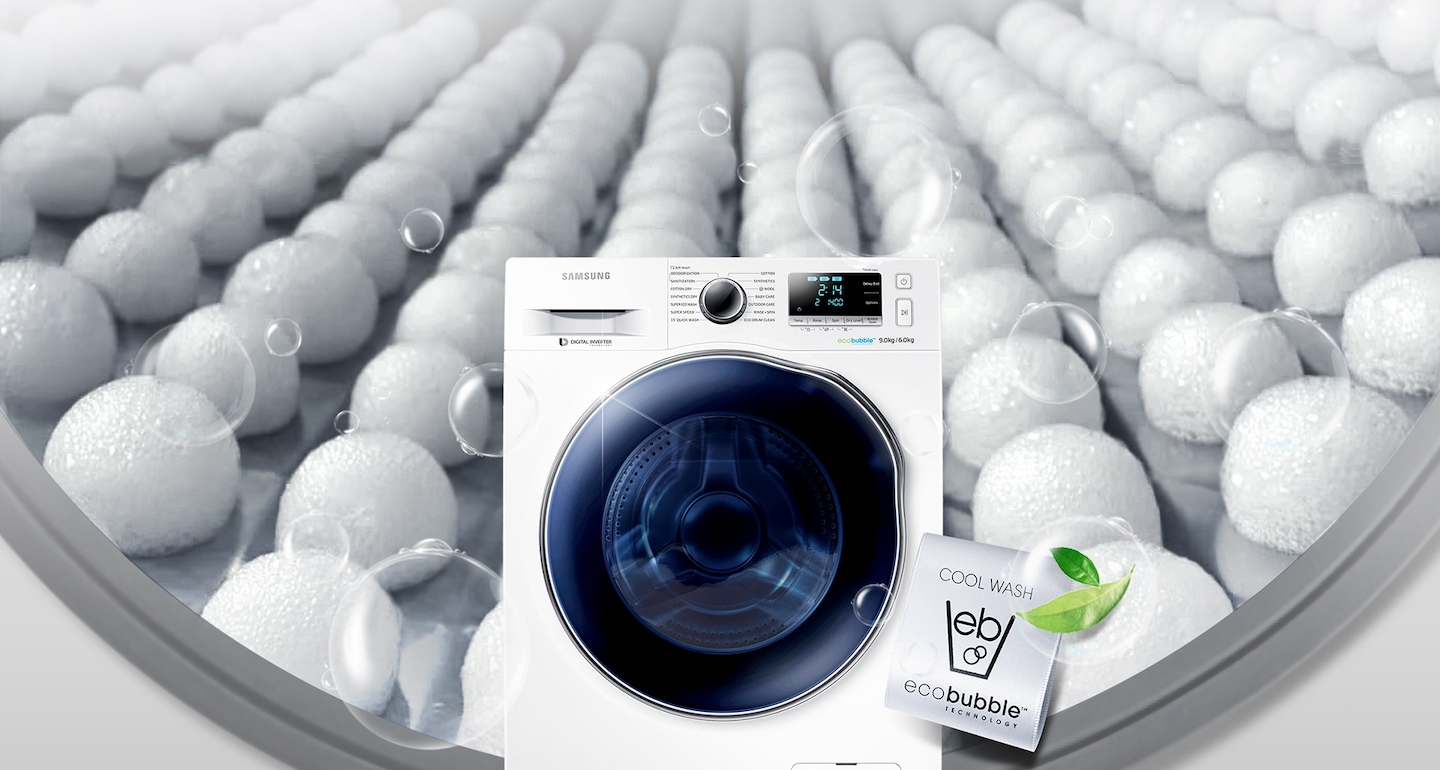 Powerful Cleaning in Less Than an Hour
The new Samsung washing machine can complete your washing in just 59 minutes. It uses Speed Spray to rinse the clothes more powerfully, and accelerates the spin speed to complete the washing in just 59 minutes.

Sanitize Your Clothes with Air
Air Wash technology deodorizes and sanitizes your clothes, so they always smell fresh. Using just heated air, unpleasant odors are removed and bacteria eliminated without using water, detergent or other chemicals.
Guaranteed Durability
A Digital Inverter Motor delivers superior energy efficiency, minimal noise and exceptionally long-lasting performance, so it's certified to work for 20 years* – backed-up by a 10 year warranty.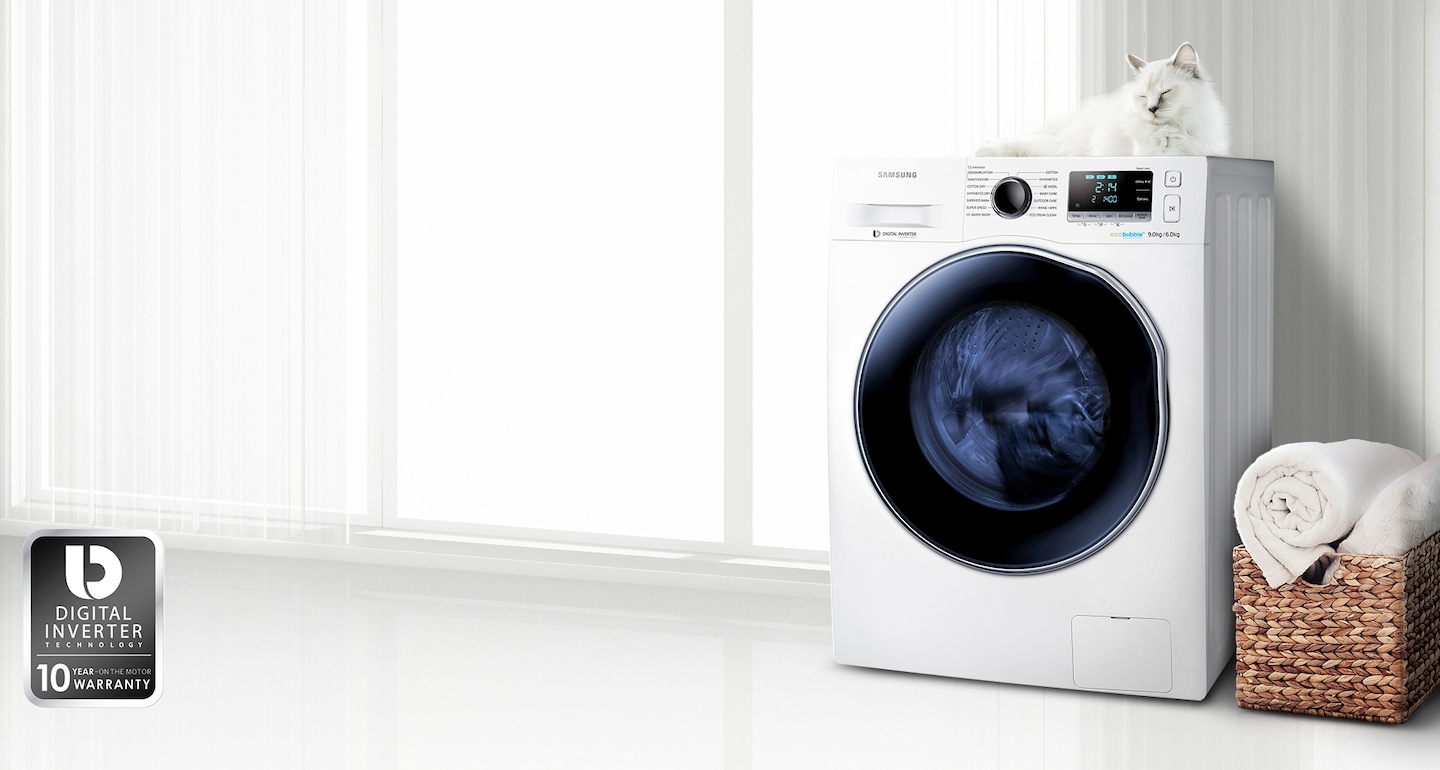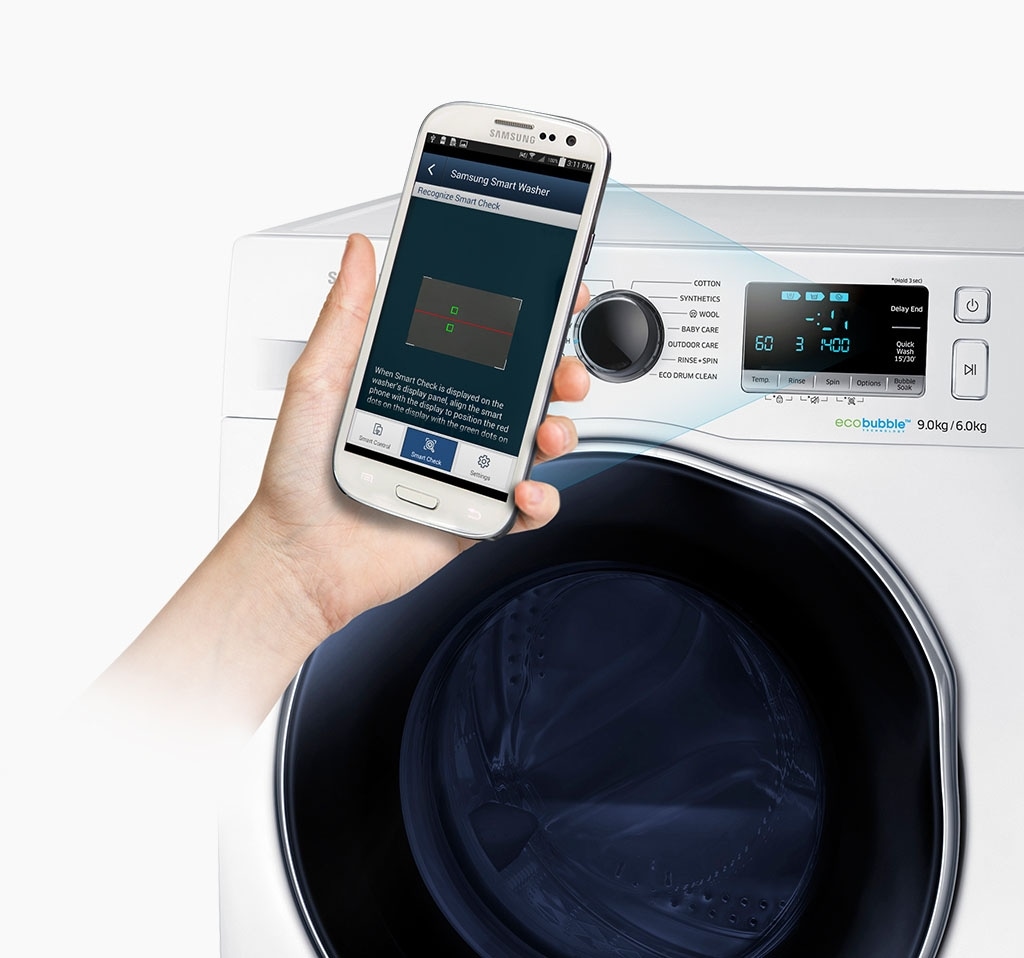 Chemical-Free Drum Sanitization
For the ultimate in convenience, Eco Drum Clean technology keeps your front load washer fresh without using harsh chemicals. And it can even notify you automatically when it needs cleaning.
Save Time on Smaller Loads
The Quick Wash programme is the perfect solution for your busy life – cleaning lightly soiled clothes quickly and efficiently, so you can enjoy more time for yourself.
Gentle Fabric Care
The Diamond Drum's unique "soft curl" design with smooth, diamond-shaped ridges is supremely gentle on your clothes. Its small water exit holes also help protect fabric by preventing clothes from becoming trapped.